A show that never failed to make me giggle since I began listening. So to be a regular on the cast- well, it's just so much fun I can't even begin to tell you. Just call me Kika, and she debuts in the Season 3 finale', which is HIGH-LARIOUS in itself.
It is possible to listen to episodes out of sequence, but to familiarize yourself with the characters I would certainly suggest going back and catching up.
Which you will totally want to do when you hear this episode. 🙂
Website: http://www.dregold.net/
RSS Feed: http://feeds.feedburner.com/RobotzOfTheCompany
Episode 312: Banana Republic:
http://www.dregold.net/ROTC/ROTC312SXE.mp3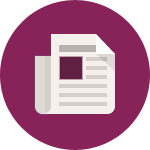 GetDani's Newsletter Now!
No fluff here. Every newsletter is packed with the pertinent information you need to stay relevant and stay connected with your community. Whether it's tools. tips, or time-sensitive deals, upcoming events or social media breaking news, you'll be glad you signed up.