My first interview!
A chat I did for Dream Realm Enterprises' interview series "The Dark Building Lounge" The way they set it up, it's an audio cinema experience in itself! You feel like you are sitting in a big comfy chair drinking coffee with the host! This was recorded before Season three of Robotz of the Company began, and the clip played in the interview is from the role I played as the Ghostbot of Santicon Past in the spoof of A Christmas Carol (mp3 forthcoming).
Season 1 Episode 3:
http://www.dregold.net/DarkBuildingLounge/DBL103-Dani.mp3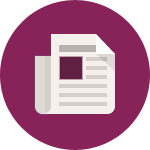 GetDani's Newsletter Now!
No fluff here. Every newsletter is packed with the pertinent information you need to stay relevant and stay connected with your community. Whether it's tools. tips, or time-sensitive deals, upcoming events or social media breaking news, you'll be glad you signed up.