This was a fun jaunt for me. Not a huge role, but a bit pivotal come the end, in a plot-supporting sort of way. My role is Daphne, the hat-check girl, who is a little more than she lets you see from the outside appearance. The best part for me, in this role, was how I exited. 😀
It was also the first time I heard a podiobook recorded in this fashion. Half-book, half-audio drama. Full-cast, sound effects, the whole shabang. Bravo, Mr. Morris, Bravo.
Website: http://teemorris.com/billipodcast/
RSS Feed: http://feeds.feedburner.com/billi
(Note: Although these chapters contain Daphne's role in the book, I highly suggest listening to the entire story all the way through. Trust me, it will be entirely worth it!)
Chapter 9: Any Friend of Lou's (Daphne's first appearance):
http://www.teemorris.com/billipodcast/podpress_trac/web/34/0/BBSS-09.mp3
Chapter 15: Hell, Hell, The Gang's All Here (Daphne's exit):
http://www.teemorris.com/billipodcast/podpress_trac/web/47/0/BBSS-15.mp3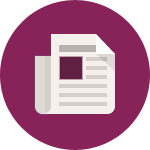 GetDani's Newsletter Now!
No fluff here. Every newsletter is packed with the pertinent information you need to stay relevant and stay connected with your community. Whether it's tools. tips, or time-sensitive deals, upcoming events or social media breaking news, you'll be glad you signed up.