About Dani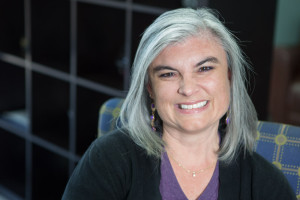 Connecting people, that's what I'm about. The internet has pretty much erased any boundaries for connections to occur. I have always been a listener, and a self-proclaimed "audio addict." In 2006, when podcasting was still new, I began writing, hosting, and producing a podcast called Truth Seekers. The reason for having the show was to find out what others think about a wide-range of topics. Connecting with the online community also led to voice-acting roles in audio dramas and books, as well as becoming the mid-day announcer for KWSS 93.9fm Independent Radio based in Phoenix, Arizona. You can currently hear me every weekday from 8am-10am / 12pm- 3pm, MST!
With the creation of social media, I have been able to connect even more, and have submerged myself in the technology-based community volunteering for PodcampAZ (now TechPhx). In 2012 I tried my hand at leading the organizing committee, and it was a very successful event! I have also spent time helping organize Brownbag presentations at Gangplank Chandler. This has also entailed covering the social media for these groups, which has given me insight into how social media works, and how best to connect with people online. You can see more about my experience via LinkedIn!
On the personal side, I never have a dull moment with my husband of over 20 years, two teen daughters, and puppy. I am a CASA volunteer for children in the foster-care system. I am also an avid runner, and have discovered great joy in running long distances!

About the Business
In September of 2012 a friend was looking for a social media manager for her small business, My AZ Kitchen. I was humbled that she thought of me! She pushed me to make her business my first client– and I did! Businesses today need social media in order to connect with their customers and clients. Facebook, Twitter, Google, Pinterest- that is where everyone is, and where your business needs to be.
I provide social media management for small businesses, with a focus on community-building. It's not just about advertising, it's about connecting with your customers on a personal level. It means listening to their wants and needs, and responding to them directly. I also believe in the use of a podcast to further your reach with your customers, and can help with that too. I also have experience in audio editing and writing, and do freelance work in each. Visit the services page for more details about how I can make your business stand out from the rest!