We are well into the next season of Dream Realm's hit series, and if you go to the site you can either download individual episodes or subscribe to the podcast. I want to post one particular episode from the season that I especially love. The 'botz become human for a day!
Website: http://www.dregold.net/
Podcast: http://robotzofthecompany.blogspot.com/
RSS Feed: http://feeds.feedburner.com/RobotzOfTheCompany
Episode #405: The Pinocchio Effect
http://www.dregold.net/ROTC/ROTC405-PE.mp3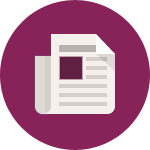 GetDani's Newsletter Now!
No fluff here. Every newsletter is packed with the pertinent information you need to stay relevant and stay connected with your community. Whether it's tools. tips, or time-sensitive deals, upcoming events or social media breaking news, you'll be glad you signed up.