The original science-fiction story podcast- it was honored (and very excited) to read for them!
This particular story was fun to read, as I was able to play with my voice a bit.
—
Tina tugs on Kindred's bullet-tattered red cape. "What kinda tricks do you do?"
Kindred shakes her head as if bewildered by the question. "Tricks?" She glances back at Megaton, who now juggles three Jersey barriers about a hundred meters out in the devastation.
"Let it go Kindred. We've been through a lot."
"Well that's good. So now you're free to put on a carnival. Get everyone together and onto the jet now. And I mean now!" Her voice is so loud it draws everyone's attention away from the show.
Megaton drops the Jersey barriers and the ground shakes.
Kindred lowers herself to one knee beside the little girl. "My trick is special," she says, "I can make the whole circus disappear. Abracadabra'Äî"
Rated PG. Contains superhero violence and organizational politics.
—
Website: http://escapepod.org
RSS Feed: http://escapepod.org/podcast.xml
Episode 128: Send In The Clowns
http://media.rawvoice.com/escapepod/media.libsyn.com/media/escapepod/EP128_SendInTheClowns.mp3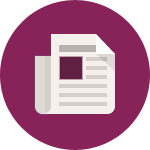 GetDani's Newsletter Now!
No fluff here. Every newsletter is packed with the pertinent information you need to stay relevant and stay connected with your community. Whether it's tools. tips, or time-sensitive deals, upcoming events or social media breaking news, you'll be glad you signed up.