Being accused of something you didn't do is never a good feeling. It happened to me this week, and I wanted to share my experience.
Earlier in the week I was browsing around, and an email receipt popped up from PayPal letting me know about my recent transaction. This was curious because I didn't make any transactions recently. Turns out there were about 6 different transactions made within 20 minutes, all for bit coin. I had been hacked.
You could say an advantage of being online constantly is that I caught it immediately. The next thing I did was get on the phone with PayPal. They were very quick about stopping payment on the transactions and sending them to their Resolution center. Basically this works like a mediation, they get in touch with all the sellers, then PayPal decides whether to refund my money. They also encourage buyers and sellers to work it out on their own. After CHANGING MY PASSWORD***, I felt better.
The next day I received an odd email, asking me why I was stealing from him. I responded politely, apologizing for the inconvenience, and briefly explaining that my PayPal account was hacked. He didn't believe me, responding that I had the transaction sitting in my Ebay account for over a week so I had to be lying.
Ebay? I don't have an Ebay account, so now I had somewhere else I needed to check and see if someone was using my name. I responded again, once again explaining that I was hacked, and now I will have to check and see if I have an account on Ebay that I don't know about.
I would have liked that to be the end, but he again responded in an accusatory manner, telling me the account is active and he has reported it. He ended this email snarkily, telling me to enjoy my "ill-gotten gains."
Now I was getting more frustrated. One, I have over $100 that I am trying to recover from this. Two, I have some guy I don't know at all accusing me of stealing. I know I shouldn't care about what a complete stranger thinks, but I do have a business that I run online, and I really don't need anyone spreading falsities about me. At the same time, I was finished going back and forth with someone who obviously doesn't want to listen or be reasonable. I responded one more time. I probably should have stopped responding two emails prior, but I was happy with how I left it.
"I am sorry you don't believe me but there's not much I can do about it. I had over $100 lost over this that I'm trying to get back. I don't know you at all and I tried to explain thinking you might understand. Not much more I can say since you refuse to take my corresponding with you as a sign of good faith.

"I appreciate you reporting the account, because I couldn't log in at all. It didn't recognize any user names or email addresses I have. So I hope they shut it down.

Take care of yourself, and I hope neither of us have this happen to us and our money again. "
I sent it and went to bed. The next morning I woke up to this:
"I have been looking into the buyers account and I noticed it is in Va. and you are in Az. Then I googled you, and I see you are dynamic and successful person. I was obviously mistaken about you and I do apologize. Ebay will put 2&2 together and get him. I hope you are able recover all of money."
This is why I wanted to write about my experience. He Googled my name to find out about me, and that is what changed his mind, along with not losing my cool and remaining calm in explaining the situation to him. I understand that he has a business too, and it sucks to have someone steal from you. I don't blame him for accusing me, and I am glad he finally did a little more research to see that I am legit.
The bottom line is this: Keep a good online profile, especially if you are a more public person or run a business online, like me. We are in a world where someone can find out more about you in just a few clicks. What do you want someone to discover?
***CHANGE YOUR PASSWORD!!!
Thanks for reading! If you feel so inclined, you can follow my daily ramblings on Twitter, and get all sorts of information from my Facebook Page! See you around the interwebs!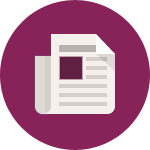 GetDani's Newsletter Now!
No fluff here. Every newsletter is packed with the pertinent information you need to stay relevant and stay connected with your community. Whether it's tools. tips, or time-sensitive deals, upcoming events or social media breaking news, you'll be glad you signed up.