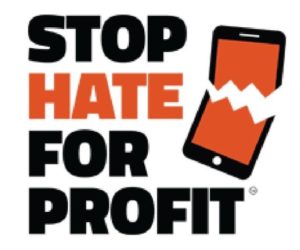 You may have seen a movement recently formed with many large corporations stopping all paid marketing on Facebook at least through July. This is the #StopHateForProfit campaign created by several civil rights organizations to force Facebook's hand to stop hate speech on the platform. It has been an extremely volatile time on all social media platforms lately, not just from the protests that have (rightfully) arisen since the death of George Floyd, but the pandemic that pretty much stopped us in our tracks (here in AZ) since March.
I love this campaign idea, money talks and Facebook has already lost millions and set to lose millions more. It has already prompted changes to be made regarding hate speech on the social media site. While it is an important statement to make, large corporations such as Coca Cola and Hershey can easily shift their marketing away from Facebook since they have large budgets and are already well-known. For those of us smaller businesses who might want to participate in the boycott, the question is how can we still use Facebook and be seen without having to exchange dollars? It does take some extra work, but it can be done with minimal effort and time if you plan accordingly. Here are some ideas:
Have a marketing and promotion plan. If you don't have a plan, you are failing before you start. Pinpoint that premiere/end date and work backwards 4-6 weeks from there. That's your starting point. Then plan out exactly what you are posting and on what day.
Post consistently. If you aren't posting once a day or once every-other-day, you are losing valuable algorithm manipulation strategy. No, posting once a day is not too much for Facebook. The average organic engagement on a Facebook post is only ~5.5%, so making sure you are posting consistently will help you continue to be seen when you post something you truly want promoted. You can also schedule posts in advance.
Likes and comments matter. Your posts are seen in more news feeds when people like, comment, and share them. This includes liking and commenting as your personal account. It also doesn't hurt to send the post link to friends and ask them to engage with the post.
Tag you're it! Tag everyone relevant to the post, but please please PLEASE do not tag 100 people just in the hopes it is seen more. It's tacky and unprofessional looking. Also make sure to tag any other organizations or businesses who are involved.
Shift your budget. There are still many ways to promote yourself without spending those valuable dollars on Facebook. Blip Billboards is a less-expensive way to use a billboard ad that also is set up on impressions. Google Ads are also an option. For larger budgets you could look at Hulu ads or even low-cost local cable television ads, but it's more difficult to target your audience that way and can become very expensive very quickly. I would be doing myself an injustice if I didn't mention radio. Corporate and even non-profit radio such as NPR can still be quite costly, but local low-power (LPFM) stations such as KWSS in Phoenix have very low-cost sponsorship packages that reach a very targeted audience. An audience that typically wants to support local and independent art and business.
While you won't reach as many outside your circle of Facebook friends going more organic, these ways can certainly help work the algorithm more in your favor. It also is good to remember there are still many other marketing options out there beyond social media. Get in touch if you have any questions on creating a solid marketing strategy, I can help you with that!